Hand lettered designs, stationery, & more!
We have been creating hand lettered & personalized gifts since 2017 at Proof & Parchment, plus we have expanded into wedding and event stationery! Have fun exploring it all out below or click one of the links to get to the page you need!
Choose Your Adventure!
---
Proof & Parchment is a boutique design studio that includes two equally unique facets. One side is the design shop with everything from hand lettered recipe towels to unique greeting cards. And the other side is custom wedding stationery & calligraphy done by hand. If you take the time to check out both sides I promise you'll see all the joy & love put into each and every design created!
The Design Shop
The Proof & Parchment Design Shop has been around since 2017 with beautiful hand lettered gifts, recipe towels, unique greeting cards & more! There's always new items to check out in the shop. In the shop you will see the 100+ five star reviews and 600+ orders. If you're ready to find the perfect gift you can start shopping now.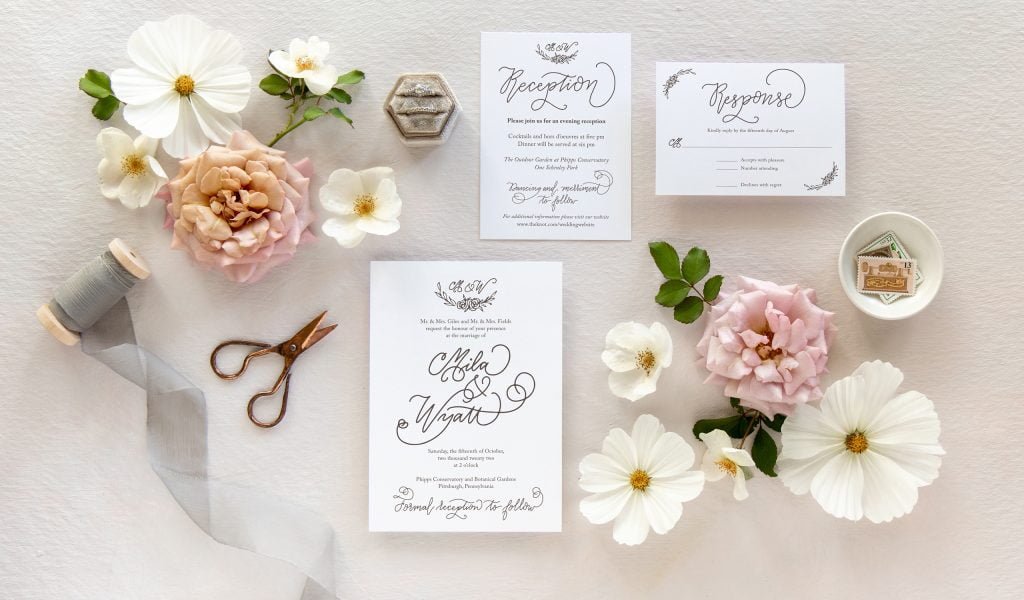 Wedding & Event Stationery
Proof & Parchment Calligraphy is the wedding and event stationery branch where you can find everything from custom designed wedding invitations to modern hand done envelope calligraphy. Whether you're planning your dream wedding or an exciting event there are so many reasons to check out all of the offerings here!
the DESIGNER
Hi friends! Welcome to Proof & Parchment Design. I'm Alicia, the designer and creator and can't wait to share my love of all things design with you.