Freebie
Lettering Guide
Sign Up & Get this Hand Lettering Style Guide !
Currently . . .
Welcome to the first blog post in my "currently" series. I love sharing informative posts about all things of how I run my business along with behind the scenes of my design process and more. However I also love being able to share in a more informal way things going on in realtime and what I love or am currently in to. So that's why I'm starting this new series on the blog where I will share what's going on in my life, sometimes business related and sometimes not! I hope you enjoy all the fun stuff to come.
Starting my Days With Yoga
I have been a big fan of yoga for years and have practiced in many studios and at home. And while I do prefer a the studio environment, there is something nice about being able to start the day with yoga from home. So I am currently doing a home practice and following Yoga with Adriene for some great gentle & loving videos. I started the beginning of the month and have only missed a handful of days so far but I really want to turn this into a daily routine. Also my cat Sophie loves to join me on my mat so it's a win win!
Beyond the Pill
I'm binge reading (aka listening on Audible) to Beyond the Pill: A 30-Day Program to Balance Your Hormones, Reclaim Your Body, and Reverse the Dangerous Side Effects of the Birth Control Pill by Dr. Jolene Brighten. It's been pretty eye opening and women's health is a super important topic so I'm all on for learning more information on how to take control of my own health. If you want to learn more check out the book here!
Traveling Back From Valencia
Since I currently live in Budapest my husband and I try to travel to unique places as much as we can without too much travel burnout. Our first trip of 2019 was to Valencia, Spain and we just got back on Monday. It was a short trip but was way more sunny than in Budapest plus we got to enjoy some great tours, tapas, paella, and more! We also hit over 20,000 steps every day, so it was a great start to traveling in 2019.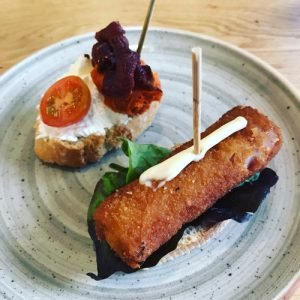 Filming in Progress Hand Lettering Videos
I am trying to be more visible online with videos and part of that goal includes sharing my hand lettering videos. I'm still figuring out the best way to set up and actual record, but I did get this gooseneck phone holder to step up my game! Here's the first of hopefully many hand lettering videos and I'm sure there will be plenty more to come and hopefully the quality will vastly improve. If you want to learn more about hand lettering and starting your own journey here's some past blog posts to help you out: hand lettering one, hand lettering two
Freebie
Lettering Guide
Sign Up & Get this Hand Lettering Style Guide !