As a designer I sometimes feel the pressure to be super creative all. the. time. However that is not reality, so I am constantly looking for ways to stay inspired in the world around me. While I do love seeing other designer's work, I also like to pull inspiration from outside the design world. By expanding my "inspo catalog" I am able to stay fresh and usually have less burnout. OK, that is enough rambling, now on to sharing a few of my favorite inspiration resources with all of you!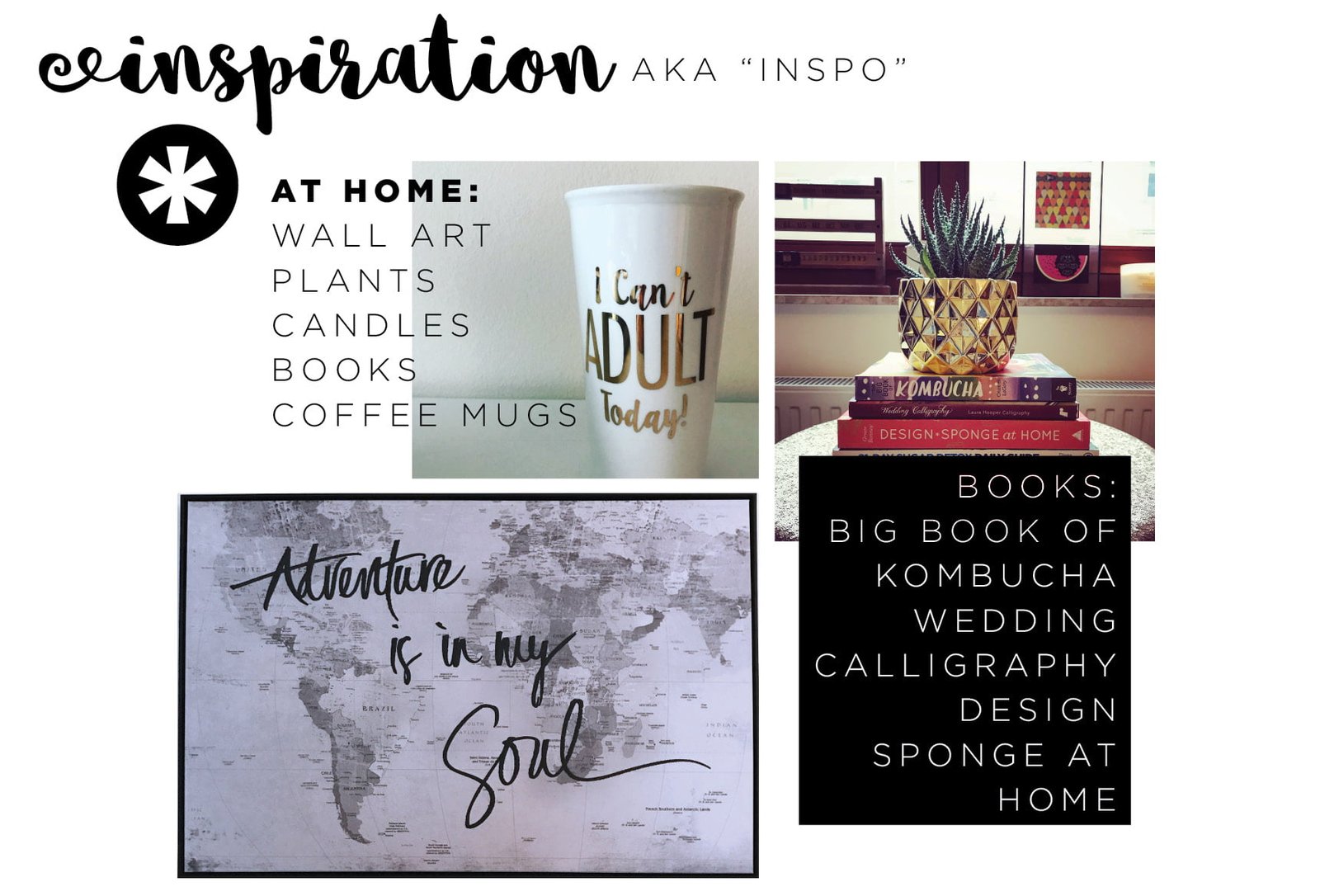 At Home: I love being surrounded by inspiration in my home that doesn't always come from a computer screen. Whether I have a fun coffee mug or a candle burning it usually gives me that extra pep to keep the day moving! Considering how much coffee I drink as I mention frequently . . . using fun mugs always seems to brighten my morning, or afternoon 🙂 I also have new coffee mugs now in my Etsy shop if anyone is interested! 
Here are a few of my favorite books: Wedding Calligraphy, Design Sponge At Home, Nib + Ink: A Modern Calligraphy Sketchbook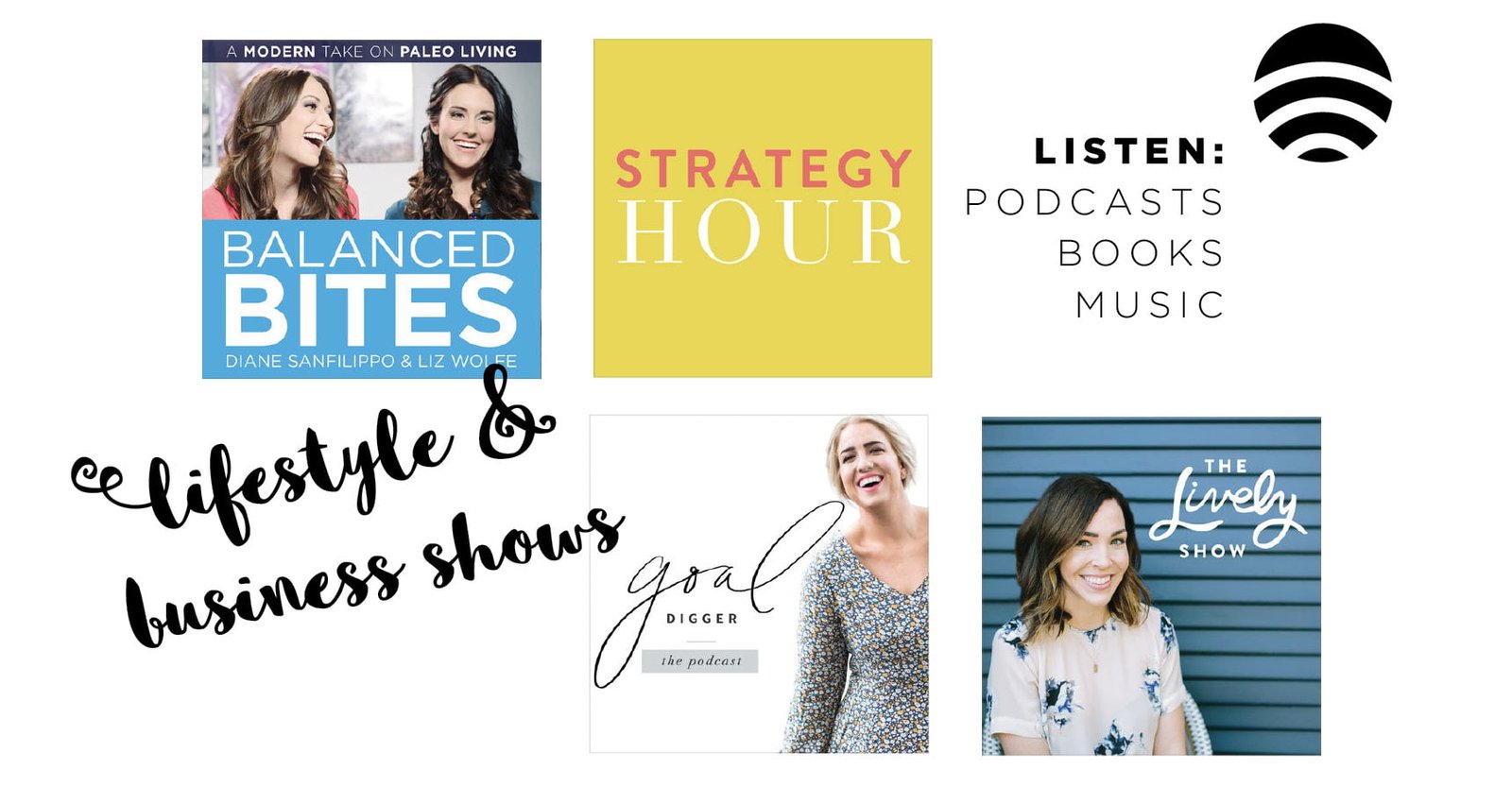 Listening: I really cannot get work or anything done without some kind of background noise. I hate complete silence! So I always have something playing for entertainment. I do listen to a lot of music during the day so it's not as distracting. However for ways to stay inspired I have become obsessed with podcasts! I listen to a variety of business related ones and lifestyle/health ones. These are currently my top favorites and I DON'T miss an episode! Check them out and let me know what you think:
Online aka the world wide web: Even though a lot of my work is spent online and I do love being inspired by the world around me and in my physical space, I still have some online blogs and websites that I love to go to for inspiration. These are just a snapshot of the current sites I like to check out on occasion:
& More Inspiration: Like I mentioned before I loved to be inspired by the world around me. A lot of this inspiration comes from cool architecture, fun floor patterns, and of course coffee shops! I really really love checking out local coffee shops to see their decor, their signage, and just the vibe of their shop!
Where else do you all find inspiration? I'm always looking for more ways to stay inspired and avoid burnout!