I'm so happy to be sharing a somewhat recent floral logo design for She Blooms Physical Therapy with you all today! Brittany (the business owner & my sister) reached out to me about needing a logo for her new physical therapy practice. She wanted something with a feminine flair, which also included florals and the pelvis since her practice's main focus is women's health. I invite you to check out the logo design and all the fun elements included below. And if you live in the Northwest Ohio region and need a women's health physical therapist definitely check out Brittany's services on her website!
Here is a look at the mood board created from inspiration found on Pinterest. It consisted of lots of florals and watercolor imagery. Along with color palettes consisting of pinks, burgundies, blues, and greens.
Floral Logo Design: Mood Board
Sources: Type | Pelvis Anatomy | | Botanical Line Drawings | Watercolor Bouquet
Logo Design Process
Here's a peak at the sketching process and evolution of the florals in the beginning stages. I had so much fun doing something different with these florals and the process was so enjoyable. I also really like the look of these florals in black and white but love how it truly comes alive once I added the coloring!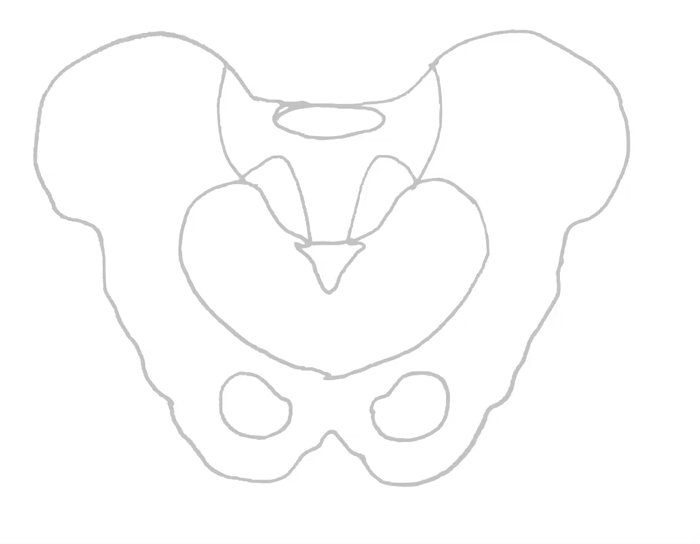 She Blooms Final Logo Design
Now it's time to show off the final floral logo design and branding for She Blooms Physical Therapy. The final design includes the main logo along with a few variations. I also included the floral pelvis as a separate element that can be used in a variety of ways either in the full watercolor style or in one color versions. Once we completed the design we went back and added a secondary color palette option. I have that on my portfolio page if you want to see more of the logo variations.
Finally here's just a few fun mockups and social media imagery for She Blooms Physical Therapy. I loved this floral design logo project and can't wait to see where Brittany takes her business!