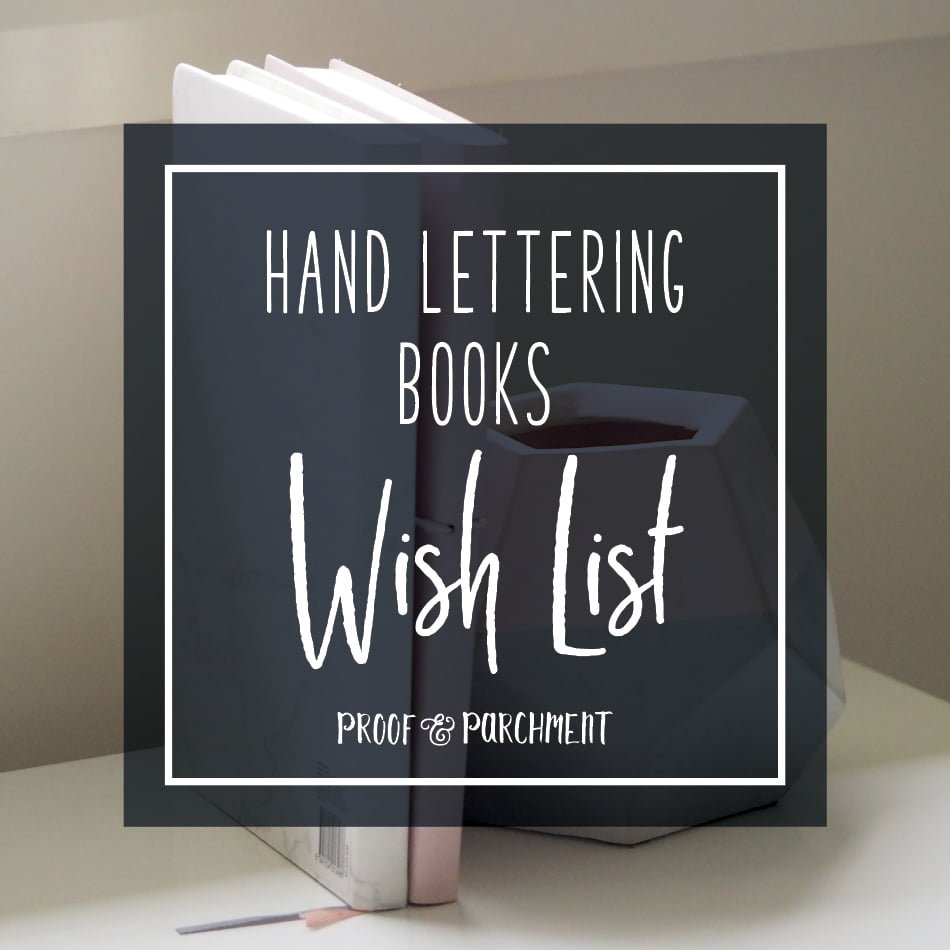 I have a few hand lettering resources including books that I have turned to frequently in my journey. I have mentioned a few in the past and have them on my favorites page here. While I love these books, it seems every time I look up there's a new one being raved about. So I think I need to work on expanding my library of hand lettering books. With that said this is my current Amazon wish list of hand lettering books that I don't have (yet) but still would recommend checking out.
My Hand Lettering Books Wish List
This wish list of hand lettering books is based on many things, including social media accounts I follow, Pinterest finds, and of course Amazon searches. The list is in no particular order since I really want them all right now. So if you already have one of the hand lettering books or a particular book sticks out to you then let me know in the comments! As I accumulate these books I will try to post some reviews and link to them!
I hope you loved my list of hand lettering books and find one or two (or more) that you want to check out! I'm always looking for new hand lettering books or calligraphy books and will share more as I find them.