How to Address Your Envelopes With Calligraphy
It's tutorial time here! I love using calligraphy or fauxligraphy to address my envelopes when sending snail mail because I feel like that extra touch can make someone's day. And I would love to share with you all how to address your envelopes with calligraphy too! Check out the easy step by step process to make your envelopes extra special, plus I have a fun guide for you to make it even easier.
Step 1
Pencil out guide lines on your envelope, my guide is below and all you do is line up the envelope with the correct size + total lines needed and use a ruler to connect the two sides.
Once you do enough envelopes you might not need these lines to write straight, or if it doesn't need to be perfect then you can eventually skip this step.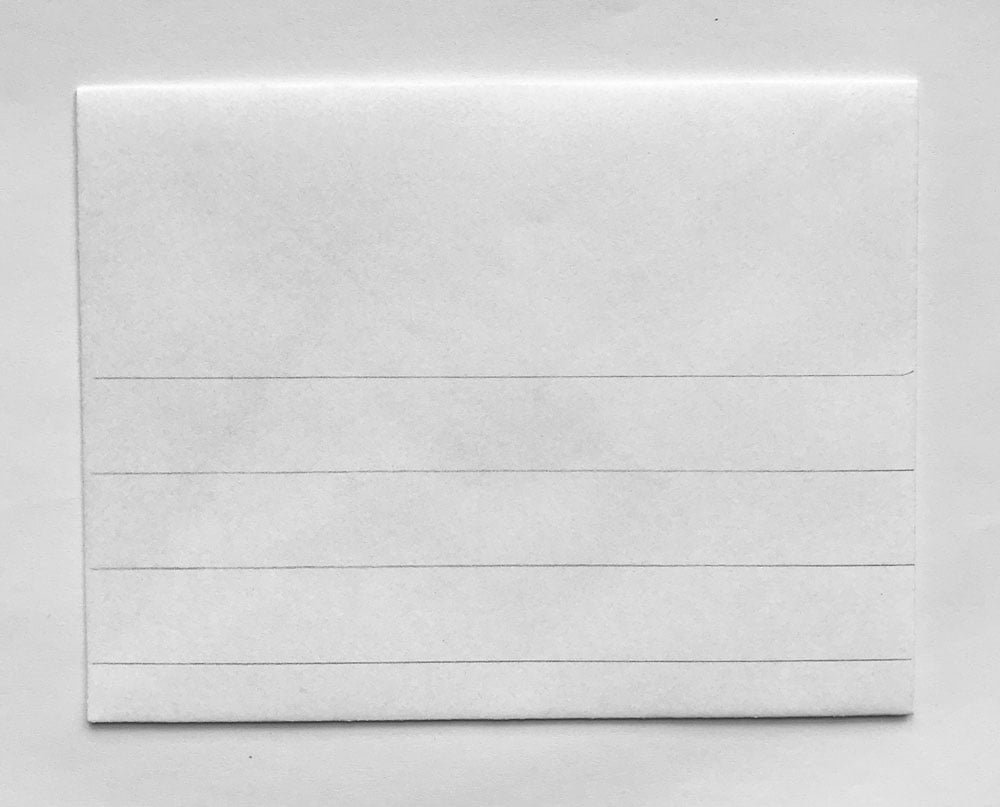 Step 2
Pencil in the address using any calligraphy style you want!
FYI whenever I do test addresses for tutorials and for fun I don't use real addresses that way I can post them without having to worry about sharing someone's personal address. Instead I find them on this fun random address and name generator website.
Step 3
Go over the pencil with your ink whether it's with a dip pen or marker. If you're newer to calligraphy and only doing a few envelopes then you can definitely start out with a marker or brush pen and add thick downstrokes to give it a calligraphy feel. However if you are doing a lot of envelopes using a dip pen and calligraphy takes less time overall.
Step 4
Once it's 100% dry erase the pencil marks. Make sure it's totally dry since you don't want to ruin your beautiful envelopes!
Here's a few more notes on creating your beautiful envelopes:
I have attached an easy to use printout for adding your envelope guidelines for a few specific sized envelopes
I do not currently have any calligraphy exemplars (they're in the works) but in the meantime I highly recommend these free ones from The Postman's Knock if you want to try out some fun styles: Beth & Kaitlin
If you are writing on dark envelopes you can create your guidelines and pencil the address with this white pencil
I hope you enjoyed this tutorial and if you try it out I would love for you to tag me with #proofandparchment