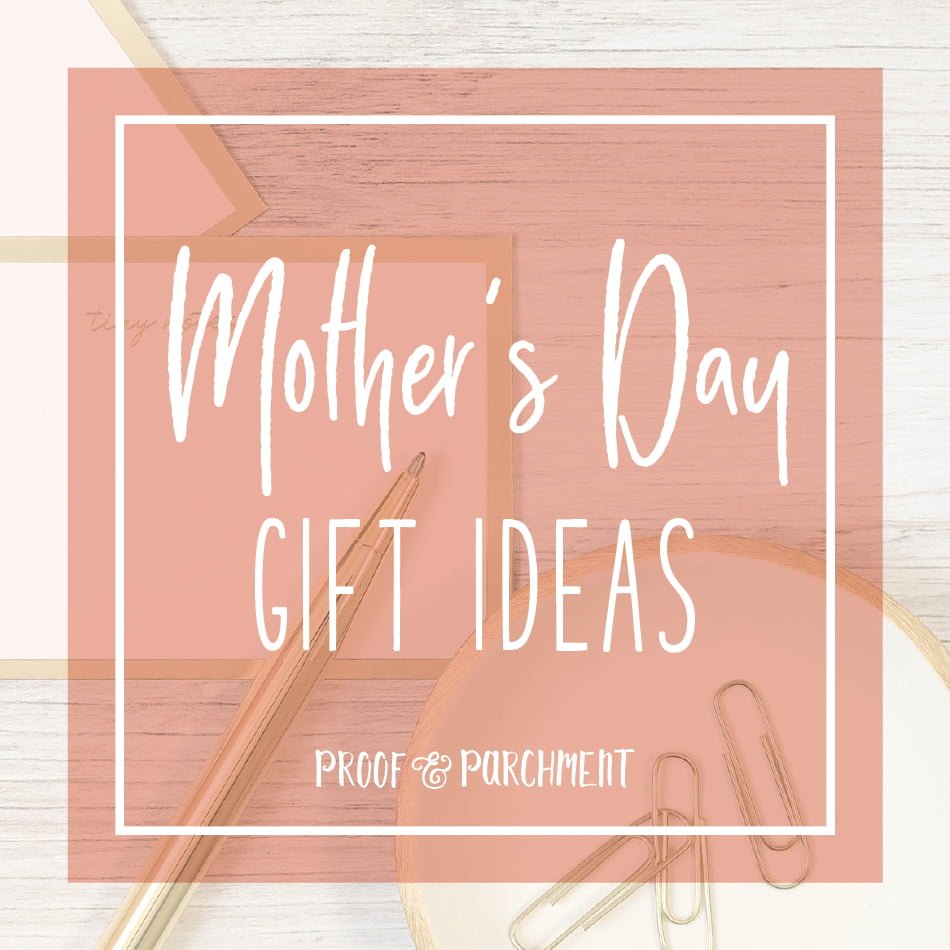 Happy (almost) Mother's Day! I may not be a mom but I have my own amazing mom along with so many other amazing women who are moms in my life! So it's always fun to celebrate them all. If you're at a loss at what to do for your mom I put together some mother's day gift ideas to hopefully help you out.
There are a ton of directions you can go to celebrate all the moms so I tried to keep the mother's day gift ideas simple with a few health & wellness themed ideas. And I also included a few Proof & Parchment items. If none of these items speak to you then a simple card or even a phone card are always a good bet to brighten your mom's day!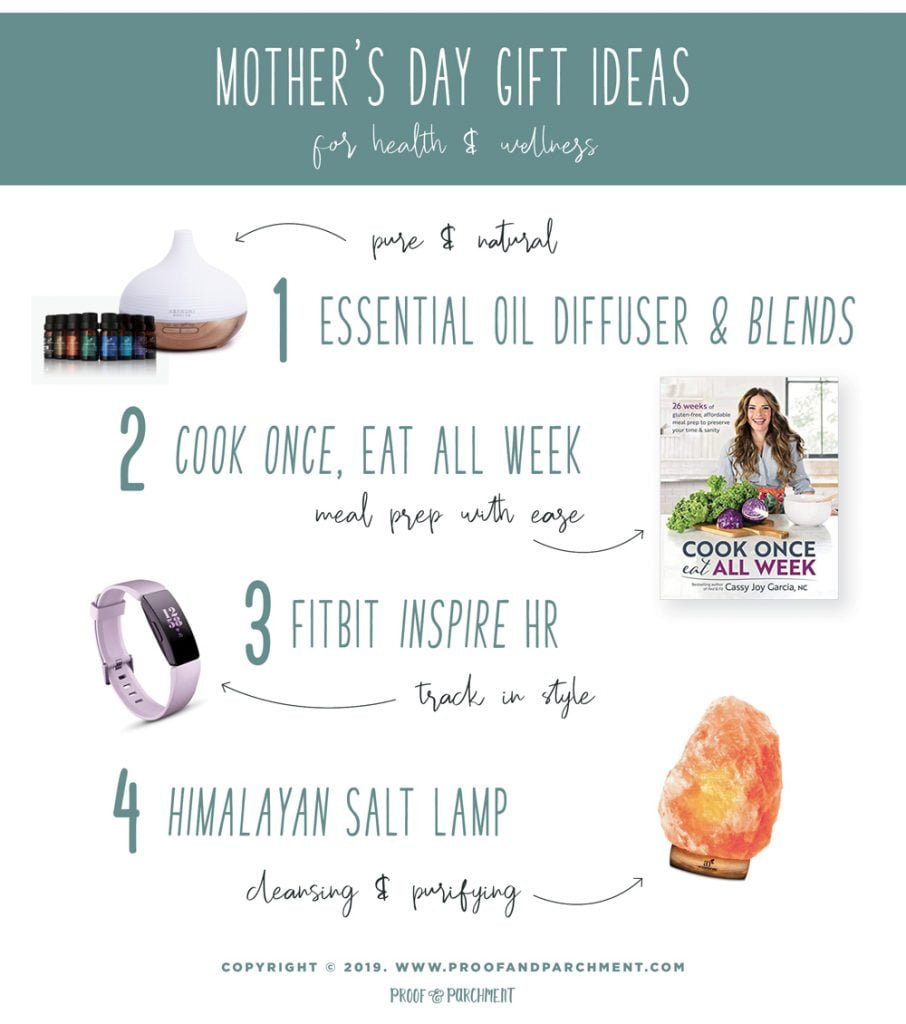 If you have other celebrations that you need gifts for you can always check out my Pinterest boards. Or I have past blog posts with various themes here. Lastly I always have my favorites page with even more fun ideas!