Since it's such a crazy time for pretty much everyone I added a few social distancing cards to my shop. These cards are perfect for this time of social distancing and quarantining. Whether someone's celebrating a birthday or you just miss hugging other people snail mail is one fun way to keep in touch.
I know there is a thousand and one digital ways to be keeping in contact with others but there's just something special about sending a card to someone. Making the extra effort to find the right card, write a note, and mail it out is needed right now.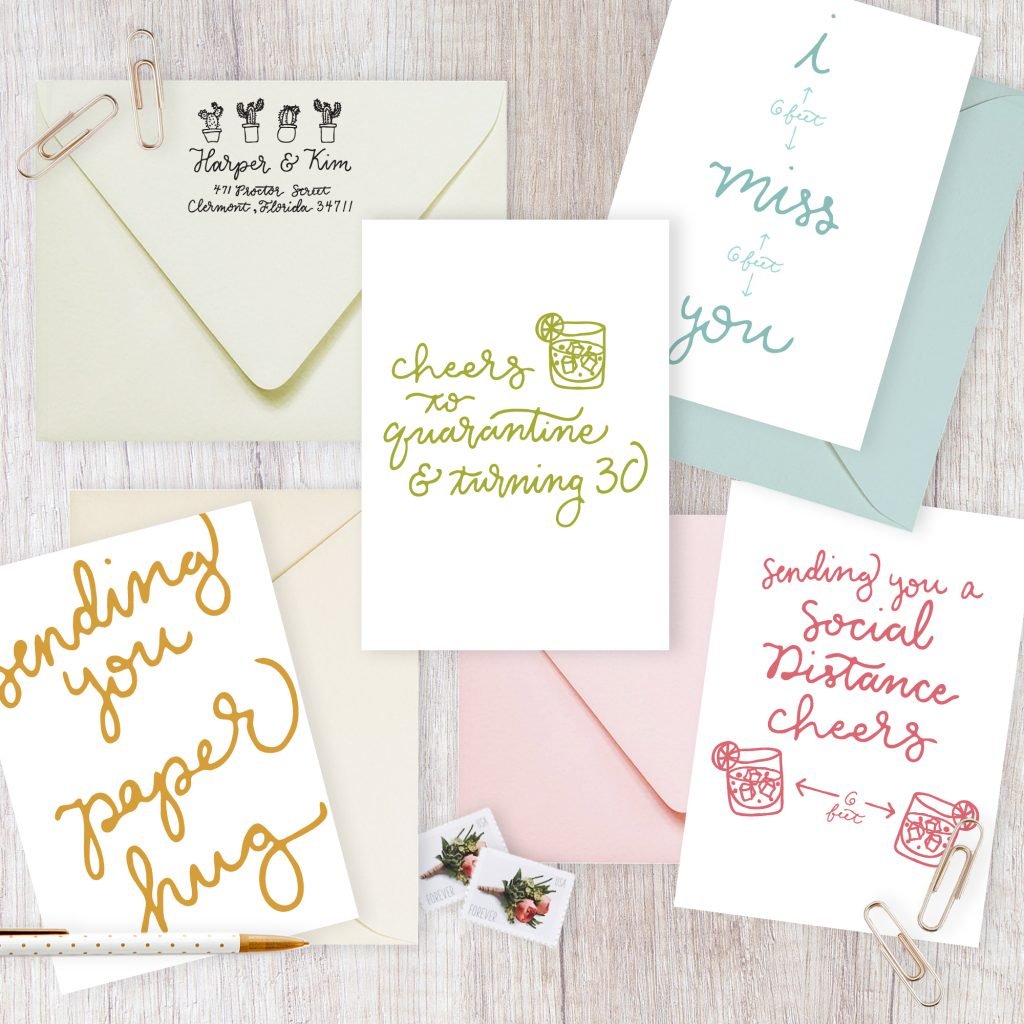 I have always loved sending and receiving cards, I think I've kept almost every card I've received since I was a kid! And now I love it even more if possible. Just because we're all trying to keep safe and practice social distancing doesn't mean we need to stop communicating with friends and family.
If you're looking for more specific cards for Mother's Day, check out the spring collection here!
Here are the social distancing cards
Let me know which on is your favorite in the comments!
Cheers to Quarantine & Turning 30 Birthday Card
This is the perfect birthday card and can be personalized for any age you want. So whether someone's turning 30 or 99 this card will definitely get a smile.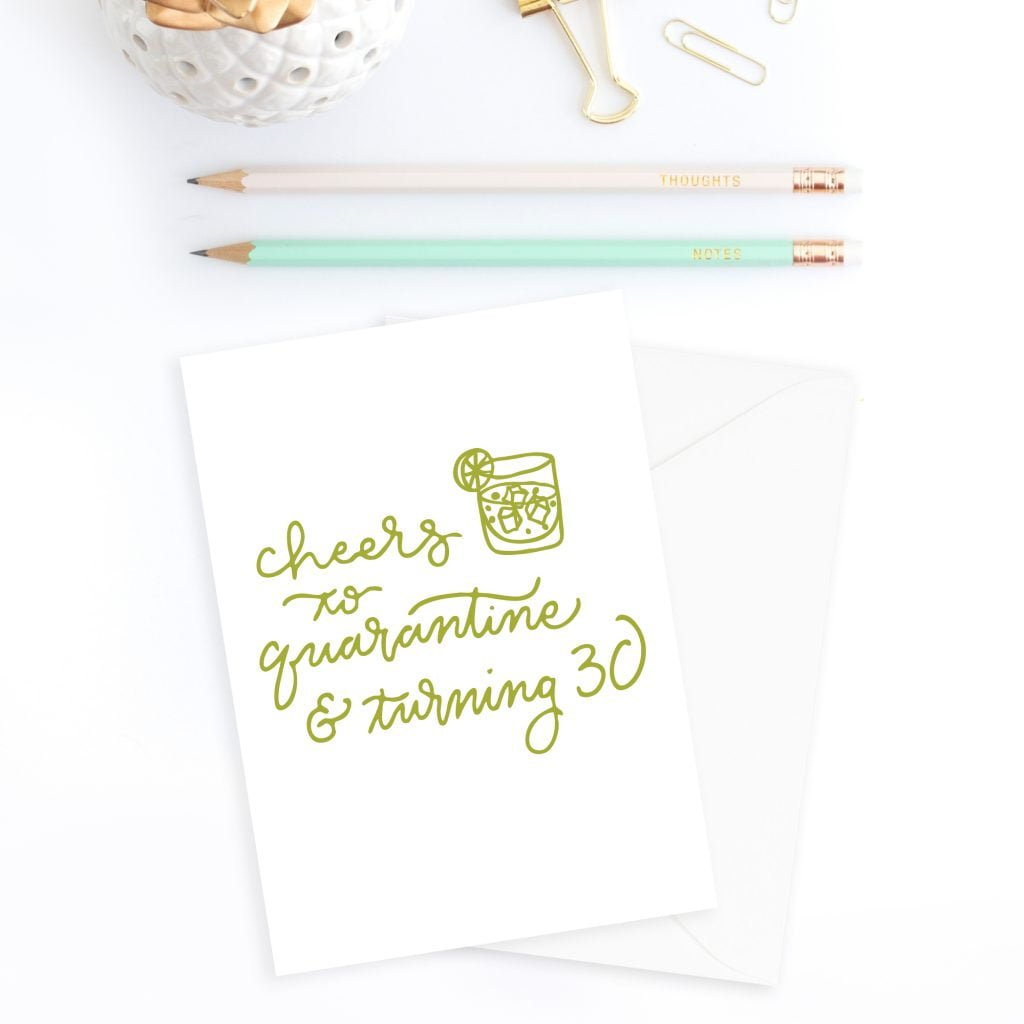 Sending you a paper hug greeting card
There's really nothing like a real hug, but while social distancing this paper hug greeting card will just have to do.
Sending you a social distance cheers greeting card
I know I would rather be out with friends buying the next round, but it's not exactly possible right now. Sending this card and promising to get drinks as soon as possible is the next best thing.
I miss you from 6 feet away greeting card
Sometimes a little humor is needed and this card is the perfect missing you card during the social distancing time. 6 feet might not seem that far but it can stretch miles when you're missing your friends and family so send this card as a reminder that you're still thinking of them.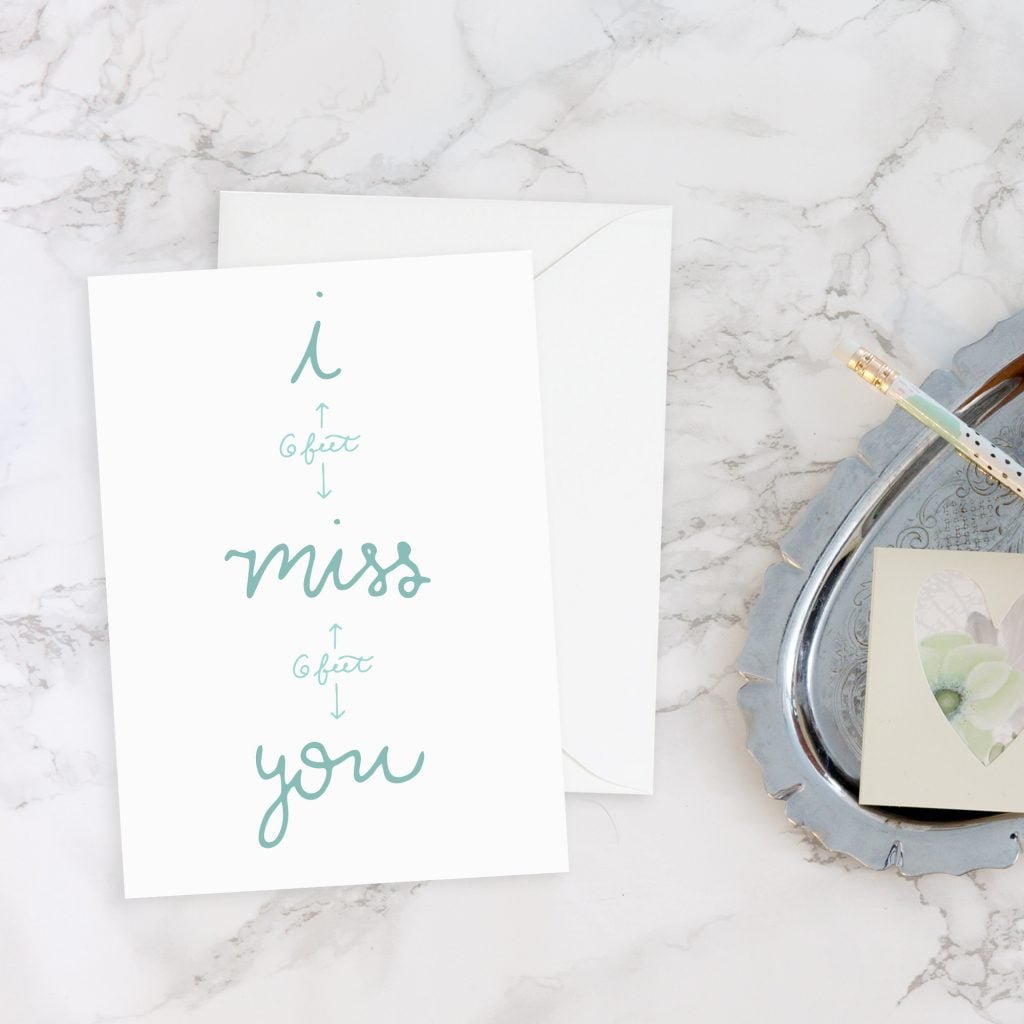 I hope you love these cards as much as I do! And even when things start to get back to normal (what is even normal anymore?) then you can still use these for friends and family that live far away. And you might as well send greeting cards regularly, not just during this crazy time.