Back to school time to me equals the start of fall season and leads directly to holiday crazy time. But I'm trying to not jump ahead to quickly and wanted to share some ways to prepare for this change of season. Even though I'm not going back to school and don't have any kids going back to school I still know what it's like this time of year. I know that finding new supplies can make a big difference in mentality. And I know that keeping on top of what's going on by staying organized is super important!
Back to School Supplies
I think back to school supplies might be my favorite part of school. If I didn't have to study or do homework or really anything to do with school I'd go back just as an excuse to buy more supplies! There are tons of lists out there and required supplies so I am going to share a few fun things I've found plus some new monogrammed items from the Proof & Parchment shop! If you need more gift ideas or office type supplies, check out this post for on the go essentials.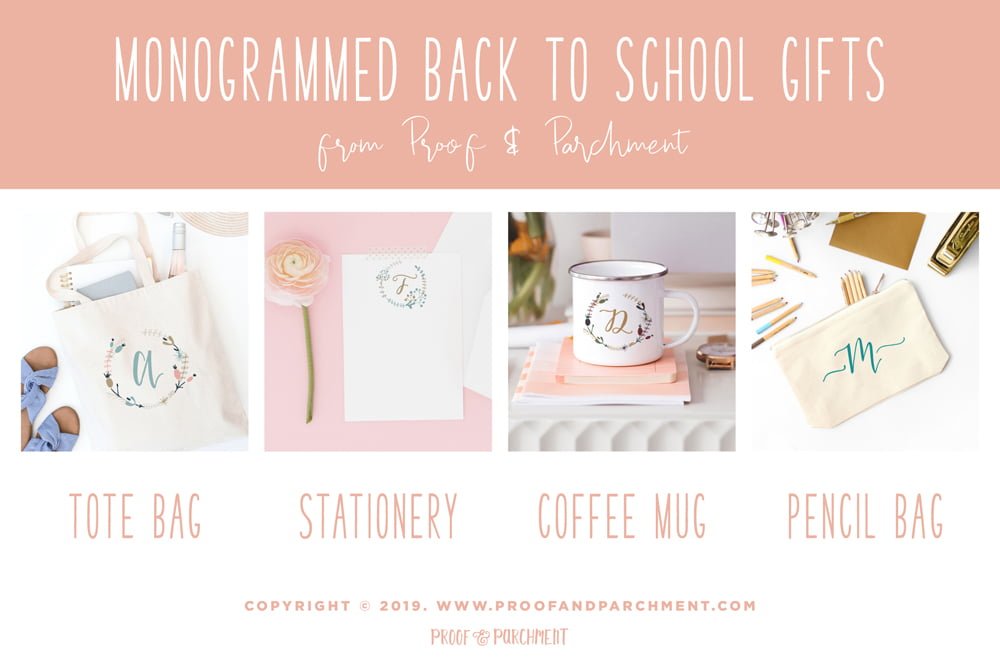 Stay Organized at Home
Going back to school or preparing your kids to go back to school is most likely a hectic time. With changing schedules and new routines it's bound to get a little crazy. So here are a few lifesavers I have found to help organize life a little bit during times like this!
I have found a variety of planning type items whether you like to plan each day or want a larger wall piece to stay on top of a schedule. Plus I found some cool finds on Etsy that are more unique and will definitely set you up for a successful fall season!