The learn calligraphy today series is still going strong and is hopefully helping you start your own calligraphy journey! Part 1 I helped you decide whether to start with brush pens or dip pens. Part 2 we went through all the calligraphy supplies you need to start now. And in Part 3 you started practicing the basic strokes with a free worksheet. And now in part 4 it's time to step it up a notch with figuring out your calligraphy goals and get to mastering calligraphy today!
Mastering Calligraphy Goals
The way to build up your calligraphy skills is with continual practice, there's no way around it. And once you understand the tools you are using and the basic strokes there are many ways to take your practice depending on your goals.
Here's a few things to think about when deciding what your next steps are in mastering calligraphy:
Do you want this to be a hobby?
Are there specific projects you want to do with calligraphy?
Do you want to be a professional calligrapher?
Do you want to make pretty mail art?
There are so many things you can do with calligraphy skills so now is the time to start thinking about your goals. One way to be inspired and research is with Pinterest! Here you can find so many exemplars, styles, and projects that can help you figure out what direction you want to go.
Once you do a little digging and figure out your goals then you can move forward with your practice. I have a few recommendations based on the path you want to go down. Personally I started out practicing solely to do the envelopes for my own wedding. And from there I fell in love with calligraphy and eventually turned it a major part of my business and I am still going down that path!
Mastering Calligraphy Paths
Hobbyist Calligrapher
I would describe you as a hobby calligrapher if you want to just have fun practicing calligraphy. And it's a creative outlet for you to have fun with in your spare time.
Now that you know you want to do calligraphy as a hobby here are some awesome resources on practicing more and just having fun! And as a bonus a lot of these are free.
Skillshare has a ton of different calligraphy courses (this link will give you 2 free months, and credit my account too!)
Project Specific Calligrapher
This is where I started, I wanted to do my wedding envelopes to start so that's what I focused on. It's nice to have a specific project in mind when starting out because you can really focus in. Here are a few project specific you can look into: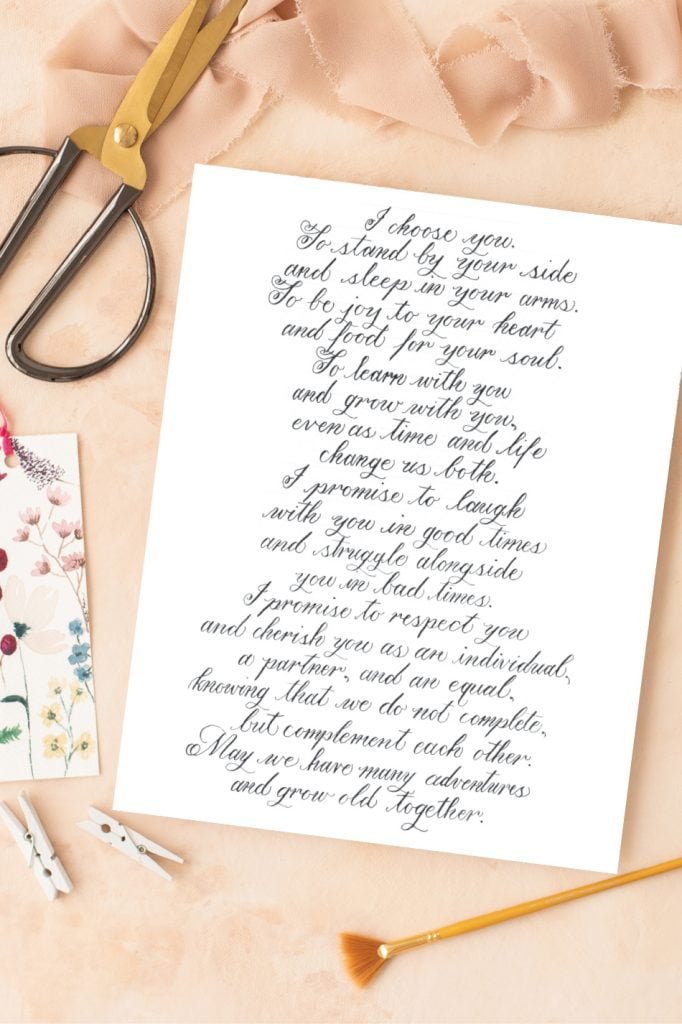 Professional Calligrapher
If you start learning calligraphy knowing you want to do it professionally that's great! There's really a lot of paths you can take on your way to mastering calligraphy as a professional. When deciding where to start your training it's good to start with a lot of drills to be comfortable with the pen. And from there it can be helpful to pick a specific style of calligraphy.
Going this route it's a good idea to go all in with training. And an in person workshop is a great way to start so you can get hands on training with a professional. So depending on where you live there's more and more in person workshops popping up, just do a google search and see what's available!
Here's a few other options to start mastering calligraphy and get on your way to being a professional:
I hope the start calligraphy now series has helped you out with your calligraphy journey!
If you want even more calligraphy resources check out all of these related blog posts here.