Joyful Week no. 15
Welcome to another Joyful Week here at Proof & Parchment! This week was super fun since I got to spend time with friends getting a fresh summer manicure and also enjoyed watching the Red Bull Air Race & Show. Along with that I discovered one of the best chocolate bars out there. I hope you had a joyful week too, I would love to know what brought you joy this week in the comments!
Fresh Summer Manicure + Girl Time
Now that it's full on summer here my feet and hands needed a refresh, and let me tell you spending a few hours at the salon getting my nails done did the trick. Plus spending time with a friend and catching up while also sipping cappuccino freddos was perfectly joyful! I also loooove the fun colors I got for summer, especially the pop of glitter. Now I'm hoping they last a few weeks since they're gel!
Tony's Chocolonely Chocolate
Give me a glass of red wine and chocolate and I'm happy for the evening. This week I tried out a new chocolate bar from Tony's Chocolonely that my awesome hubby brought back from Amsterdam and I was blown away! It was probably the best chocolate I've had for quite awhile, so now I'm trying to savor every bite and make it last since I sadly don't have any trips planned to Amsterdam and am not sure I will find it around here. I did check out the website which is super cute and I love that the brand has an awesome mission which you should check out. Plus they do ship for a premium, so if I get desperate I might have to try all the amazing looking flavors!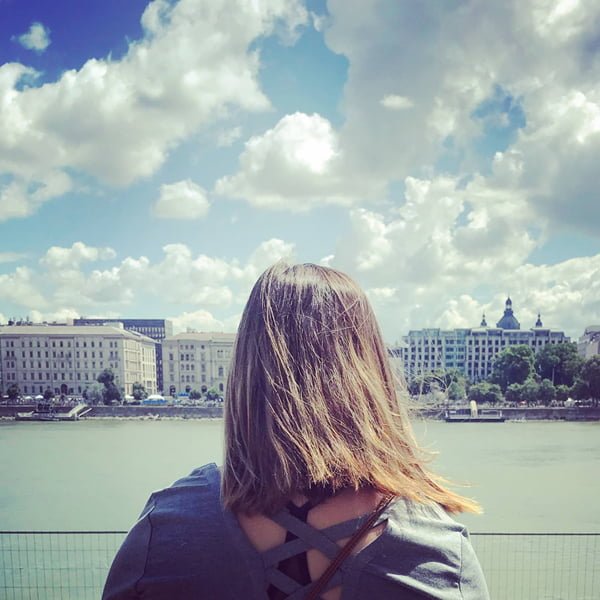 Red Bull Air Race
There are definitely a lot of great perks being in a busy European city for the summer. There are never-ending festivals all summer long and always something fun to do. This past weekend the Red Bull Air Race was happening just a few blocks from our home right over the Danube. So we spent plenty of hours sitting along the Danube watching the planes race over the river. Plus there was a lot of fun side acts with multiple planes doing tricks and all kinds of cool things. Besides getting a little sunburnt on my nose it was super joyful watching the planes defy the norm and I'm already excited to watch again next year!